Welcome to Our Financing Department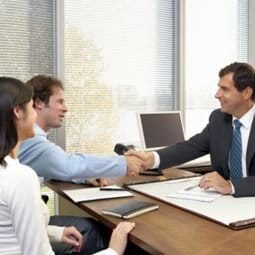 Welcome to our Finance Department, your auto loan and car lease resource. We're eager to provide financing for your new car, or we can assist in used car financing. Check out our online car loan calculator for an instant car loan rate. Then, proceed to our online finance application.
All types of credit, from good to bad, can qualify for an auto loan. No credit, no problem! We will work with you to secure a no credit car loan if your situation demands it. Our Finance Department has strong relationships and is committed to finding you the perfect car loan company to suit your car finance needs.
Low interest car loans are available for customers with existing loans. We can help you refinance your car loan or adjust the term of the contract. You're just a step away from approved car financing!
Finance Your Next New Ford In Midlothian
Ford might be your favorite brand of vehicles, but you also need to find a way to get into your favorite model through a financing program. It's very common for people to need to finance their vehicle because most people just don't have the full payment on hand. That's why we want to tell you a bit more about our loans and lease options. There are huge benefits to a loan and a lease, but there are also drawbacks to each option. At Bill Kay Ford, we're always interested in educating our Oak Forest and Blue Island customers so that we can provide the best service possible.
Leasing Is A Great Option For Many Markham Shoppers
First of all, if you are thinking about leasing a new vehicle, know that you're not alone. Plenty of people are interested in leasing their vehicles in the Harvey area. It is such a popular option for many reasons. First, you're going to save some money every single month because leases are often less expensive than what you would pay month to month for a loan. Secondly, a lot of people like the leasing option because they want to be able to upgrade to a brand-new vehicle when their lease is up in a few years.
Consider A Loan For Your New Or Used Vehicle
But if you're thinking about getting a loan for your new or used vehicle, know that there are some major benefits to this option. First, a lot of people like that they're not restricted in how many miles they're able to drive every year, which is one of the restrictions of getting a lease. Secondly, some people just want to be able to own their vehicle completely once they finished paying off the loan.
Contact Our Team Today
So, if you're ready to get into a Ford vehicle, contact our finance specialists and find the option that will be right for you.